A.R.M.S, which stands for Asset Readiness & Maintenance Software, depicts some of the key areas of capability with EBIS.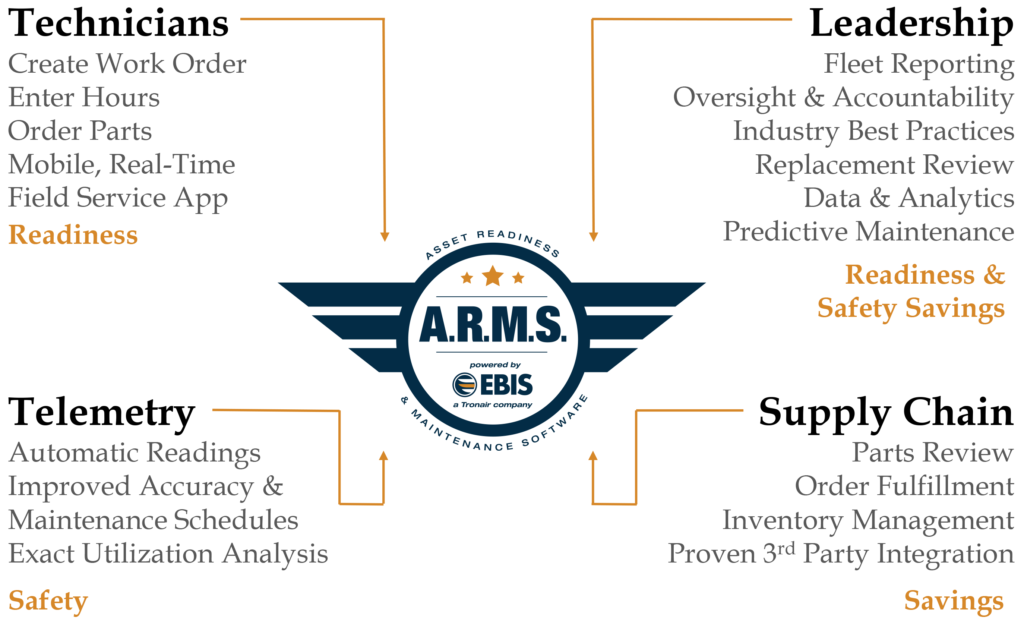 Interested in learning more? Request a demonstration and talk to our team of experts.
EBIS Team
EBIS GSE is used by large scale customers (200+ cities, 80,000+ equipment items, 2,000 users) for more than 10 years.