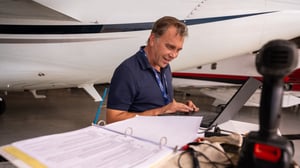 Onboarding Services
Set your team up for success from the very beginning, as there is no greater priority than ensuring a flawless deployment of EBIS 5. With an implementation approach that is both effective and proven, we guarantee a process-driven strategy that will propel your team to new heights. By getting started on the right footing, you can confidently navigate the complexities of EBIS 5 and maximize its potential for your organization. Trust in our expertise to guide you through a seamless and optimized implementation journey.
The Crucial Role Onboarding Plays in Unlocking the Value of EBIS
Through our extensive experience with numerous customers, we recognize the utmost importance of onboarding in order to maximize the value you and your team derive from the software, regardless of your prior familiarity with EBIS.
Also, during the initial Go Live phase, we take proactive measures to reduce any operational challenges. By collaborating closely, we ensure that the transition to Go Live is smooth and doesn't adversely affect your operations or revenue.
Common issues without onboarding
Why onboarding is critical
Virtual & On-Site Onboarding and Support
To ensure you and your team start out on the right footing, no factor is more important than ensuring EBIS 5 is deployed correctly with an effective, proven and process-driven implementation.
System Set-Up & Configuration
Get data and system prepared and ready prior to kick-off of ongoing training sessions including setting up the system and business rules such as Users/Profiles, Permissions, Billing Profiles, W/O Types, Sign-offs, etc.
Set up the system and business rules such as Users/Profiles, Permissions, Billing Profiles, W/O Types, Sign-offs, etc. for Admins, DoM's, Billing Personnel, etc.
Tech/Ops Training Workshop
Support technicians, parts managers with time tracking, ordering parts, working with quotes, tools, completing W/Os, etc
Pre and Post Go-Live Support
Provide answers & guidance with any specific questions or topics. Pre Go-Live support is typically under 2 weeks of go-live date and Post Go-Live includes one week after Go-Live.
What Others Are Saying About Onboarding
"It was best for us to partner with your implementation team to get the best practices and the reasons why to configure the system a certain way..it allowed us to go live more quickly and efficiently than we would have otherwise."
"I told my guys as we were training, don't compare EBIS 3.2 to 5. Come at it with a fresh perspective. With a fresh perspective you realize how intuitive it is and easy it is to use."
FREQUENTLY ASKED QUESTIONS
I already have 3.2, why do I need onboarding when I move to 5?
The system has undergone a complete transformation, with every aspect meticulously reconstructed and thoughtfully designed. Our team of talented architects has carefully crafted an entirely new framework that lays the foundation for unparalleled performance and efficiency. From the ground up, we have reimagined every element, integrating cutting-edge technology and innovative solutions to deliver a system that surpasses all expectations. Get ready to experience a seamless and intuitive platform that empowers you to navigate effortlessly and achieve extraordinary results.
Is Onboarding Required?
Yes, we require for some of the reasons below:
Familiarization: It allows our clients to become acquainted with the software's interface, functions, and features. Understanding these aspects is crucial for efficient and effective use.

Maximizing Potential: Proper onboarding ensures that EBIS users grasp the full potential of the software, enabling them to utilize all available features, ultimately maximizing the value and benefit they receive from the product.

Reducing Errors: Training during onboarding minimizes the potential for user errors or misuse of the software, which can lead to inefficiencies or issues down the line.

Accelerated Adoption: Onboarding accelerates the process of adopting the software, ensuring a smoother transition for users or clients integrating it into their daily operations.

Customer Satisfaction: Proper onboarding contributes to higher customer satisfaction as users feel supported, empowered, and confident in using the software, leading to a more positive overall experience.

Support and Troubleshooting: During onboarding, users learn how to seek help or troubleshoot common issues, reducing support queries and enabling smoother resolution of any potential problems.
How do you keep onboarding on track?
In order to stay on track with our project, we adhere to a series of important milestones. However, we also rely on your team's collaboration to help us meet these commitments successfully.
What does virtual onboarding include?
Dedicated onboarding specialist
10+ hours of prep, onboarding & training (Additional training can be purchased in 5-hour blocks)
Continued support via EBIS Help Desk
What does on-site onboarding include?
Combined with Virtual Onboarding & Training
(2) EBIS Trainers to be on-site to assist with data migration, setup, configuration and training. Minimum 2 days onsite/visit
1-hour/week (max 5 hours) of status check-ins between visits
Are you available for custom projects?
We've designed a structured onboarding service that was based on work with numerous other clients and ensures we cover at least the minimum material. We additionally offer on-demand training sessions as needed. While we are willing to discuss your custom needs, we typically don't do custom onboarding as this limits our ability to best serve our clients.
How do I get support after onboarding?
You can either use our interactive guides, knowledgebase or support request form within EBIS for any ongoing support needs. We also do on-demand training sessions with our team.