The inaugural X-1 Approach FBO & User Conference is shaping up to be a truly unique & outstanding event, presenting some of business aviation's most forward thinkers! The agenda will include panel discussions on exciting technological advances revolutionizing the business aviation industry, best practices in operations, safety, training, and marketing. The intention is to cover everyday topics impacting the bottom line across our industry.
Latest guest speakers to be announced are Steve Berry, Managing Director of Safety & Training at the National Air Transportation Association (NATA), Joe McDermott, Senior Consultant at Global FBO Consult, Dave Diulus VP of AEG Connect, Douglas Wilson, President of FBO Partners and Dr. Gecheng Zha from Coflow Jet.
The event will kick off with a special Welcome Reception in Downtown Dadeland sponsored by Paragon Aviation on Monday evening. Courtesy of GoRentals, guests will be shuttled from their hotels for the two days of workshops. Outside of great content, you will find a tech hub where you can be hands on with other tech vendors and the X-1's team of FBO X-Perts. Breakout sessions will be conducted throughout the day to network and visit vendors in the FBO Lounge brought to you Fontainebleau Aviation. Each ticket includes breakfast, lunch and daily after hour social events, including a Havana Nights Party sponsored by Miami Club Rum and an Avgeek Trivia Night Sponsored by FBO Advisors. You even have an upgrade opportunity to close out your trip with a true taste of Miami Sea Excursion, this aviation conference will be like no other!
The conference has a unique setting, the X-1FBO Software HQ building in Miami where the attendees can hang out with our resident Crocs!

CEO & Co-Founder Jim Wiley says "Our office in Palmetto Bay, FL is the former HQ of Burger King, located right on Biscayne Bay, it's home to all manner of wildlife from blue crabs to foxes as well as the 3 resident American Crocodiles. It has trails throughout the property and a disc golf course, just watch out for the water hazard. Our guests are in for a REAL Florida experience."
Learn more about X-1 Approach Conference HERE. Hotel deadline is March 16th.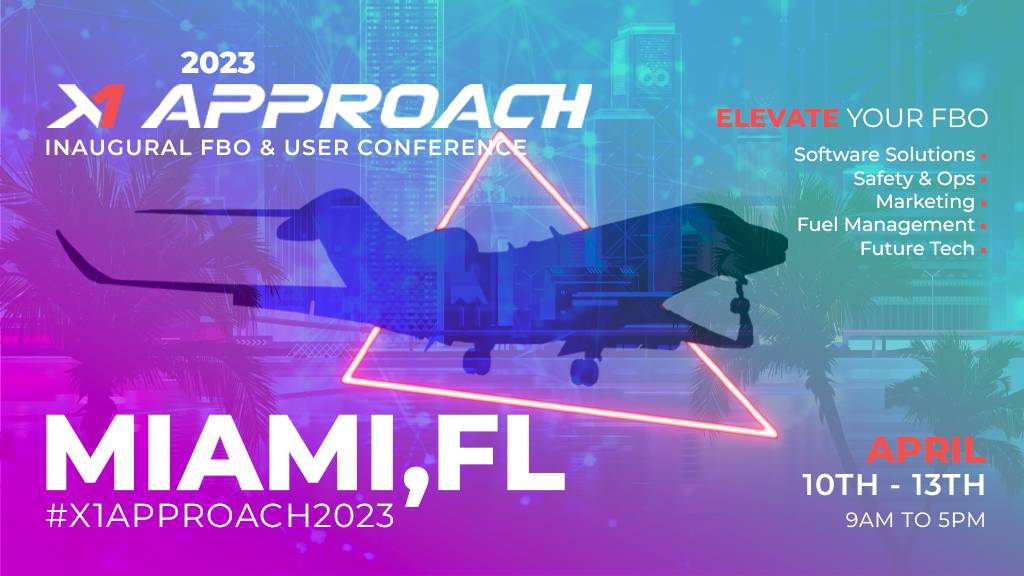 EBIS Team
EBIS GSE is used by large scale customers (200+ cities, 80,000+ equipment items, 2,000 users) for more than 10 years.