New Navigation Sidebar
The navigation bar previously at the top of EBIS is now on the far left, to improve accessibility and increase available height for your pages.
All modules now have icons: Outstanding Parts, Parts Status, Vendors, Tech Activity, etc. are now directly accessible from this updated navigation sidebar.

Tab Movement
The tab system is now much more functional behind the scenes. Click and hold the tabs for a split second to reorganize the tabs at the top.

Updated Listing
The list views are now easier to read, and the headers will stay fixed when scrolling down the list.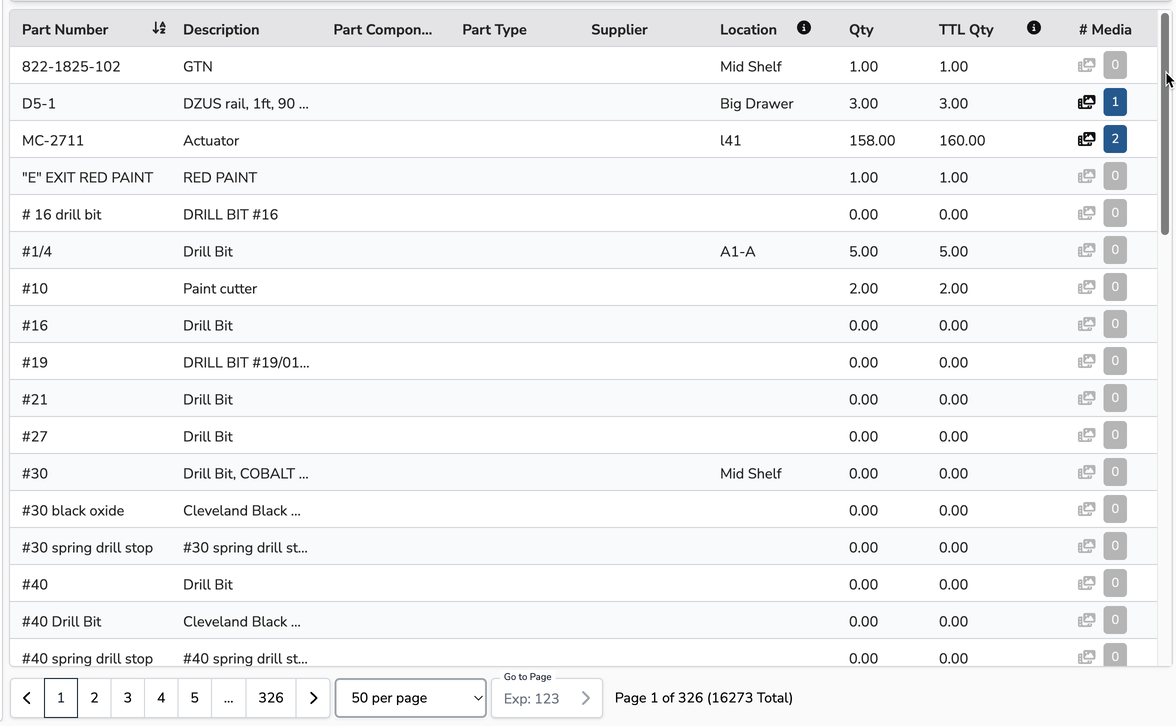 Open EBIS Tab in New Window
Right click on an EBIS tab to open in a new browser tab to view multiple EBIS modules at the same time using multiple windows in your operating system.

Quick Config Access
Access the most common Config items by right clicking on the Configuration icon.

Compact View
Sidebar Access
When your browser becomes less wide or viewing on a tablet in portrait mode, the page's sidebar can be accessed from the combined header.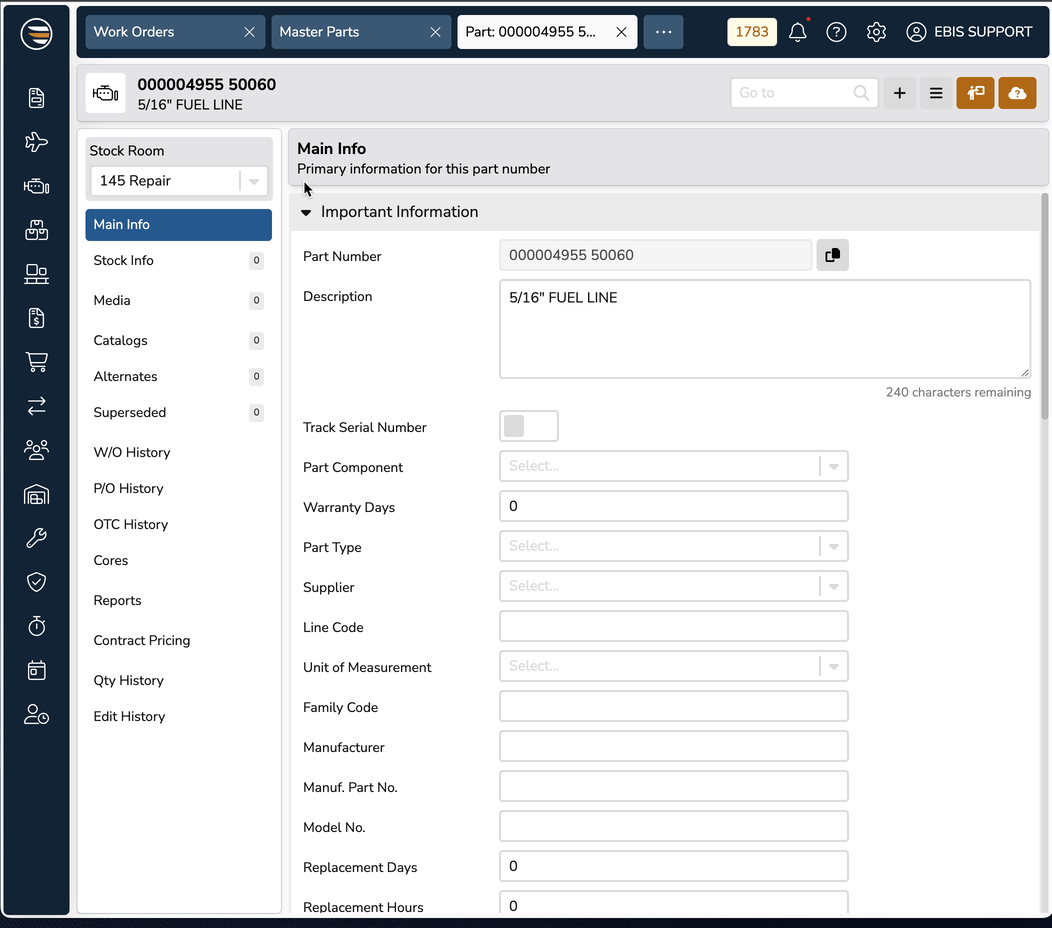 Page Specific Buttons
When the page view is optimized for compact views, the buttons are now combined.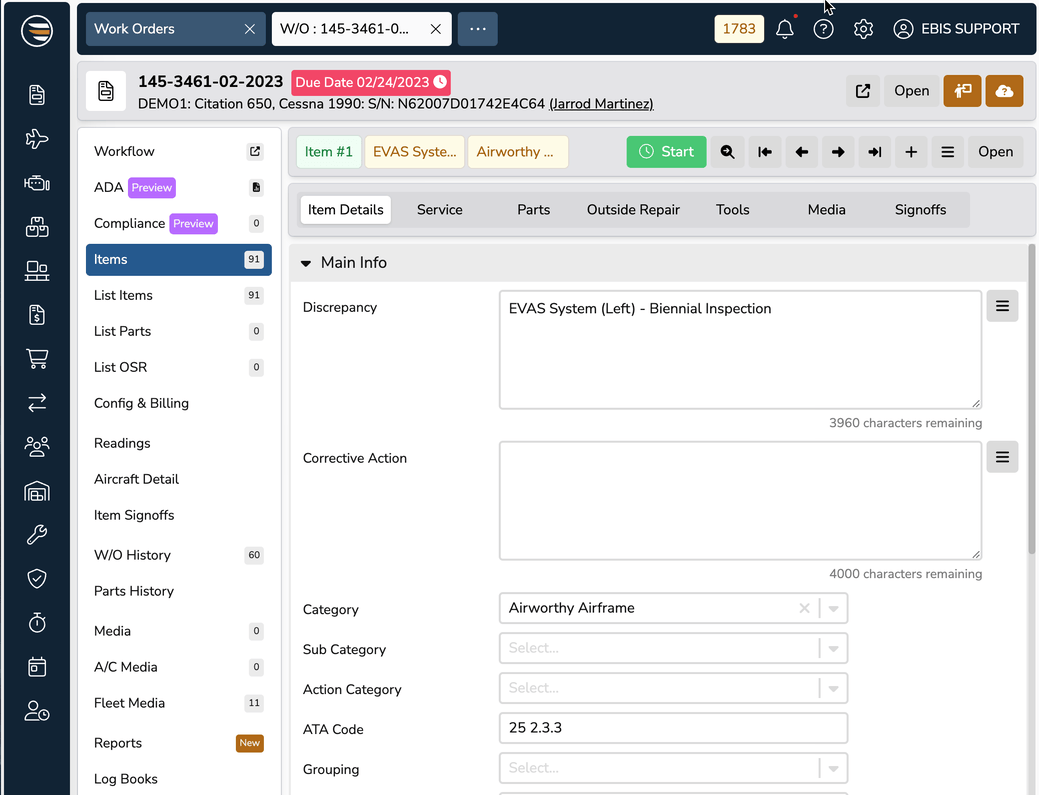 Mobile Phone Specific Features
Even more enhancements have been made to access EBIS from your iPhone or Android, directly from Chrome or Safari. The "Tablet Specific Features" referenced above, PLUS:
Accessing Tabs
Tabs are accessed from the EBIS icon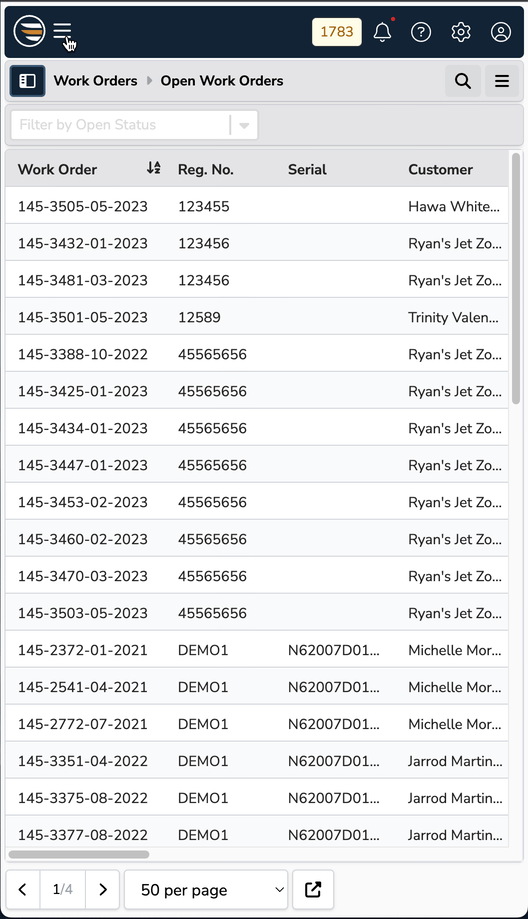 Application Sidebar
New sidebar is accessible from the EBIS icon